Once upon a time, in the not-so-distant year of 2023, a trio of unlikely heroes walked into a bar —ok, ok!— they teamed up to create a PR campaign that had everyone talking —and buying chocolate bars. Say hello to our heroes: a Dutch confectionery brand with a mission, Tony's Chocolonely, a charity giant, Oxfam, and the mother of all music festivals, Glastonbury.
The Golden Ticket, The Chocolate Bar, and The Festival
Do you remember the buzz in your belly when little Charlie Bucket found his golden ticket in Roald Dahl's "Charlie and the Chocolate Factory"? That's exactly the sensation Tony's Chocolonely, Oxfam, and Glastonbury were banking on. And it worked like a charm! Here's the scoop. Tony's Chocolonely released a special edition chocolate bar, but this was no ordinary sweet treat. Inside five of these bars were hidden pairs of tickets to the legendary Glastonbury festival. And the cherry on top? Every penny from the sales of these bars went straight into Oxfam's efforts to battle poverty. Talk about a win-win-win!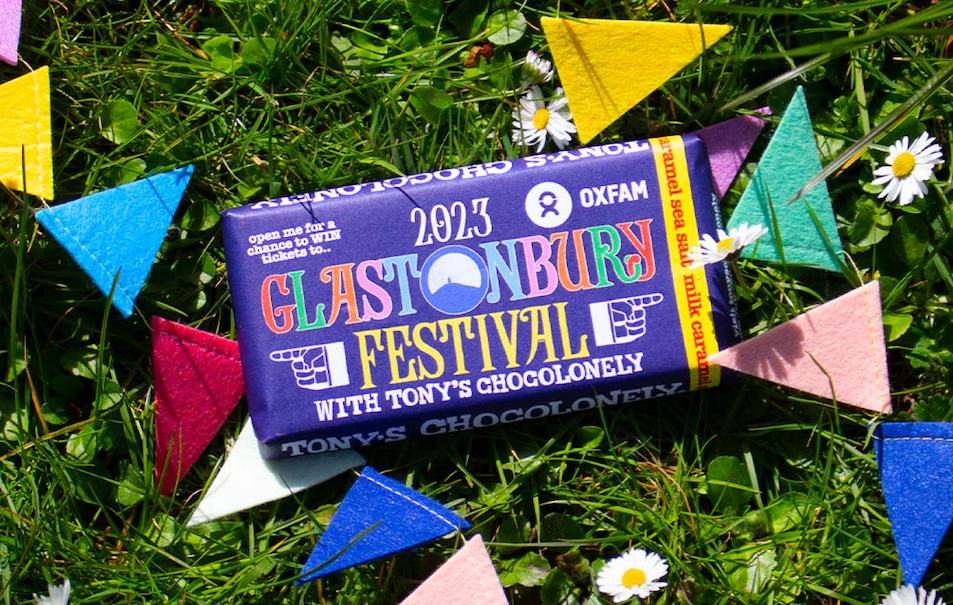 The Social Media Firestorm
Okay, so the campaign was pretty slick. But the real kicker? Does "UCG" ring you a bell?  Word was spreading about the golden tickets hidden in the chocolate bars, and hopeful festival-goers took to the internet to share their searches; it is them who turned the entire campaign into a real-time, interactive adventure. The campaign was not just a hit; it was creating its own content! Who would've thought PR could be such a wild ride?
The Sweet Science Behind the Success
But let's go "backstage". This campaign worked not because it was mere fun, although fun is an important ingredient of success. The people behind knew exactly who they wanted to target; the young, the adventurous, the people who want to make a difference. They knew what appealed to them and how to turn them not just into customers but into evangelizers! That is the true art of PR.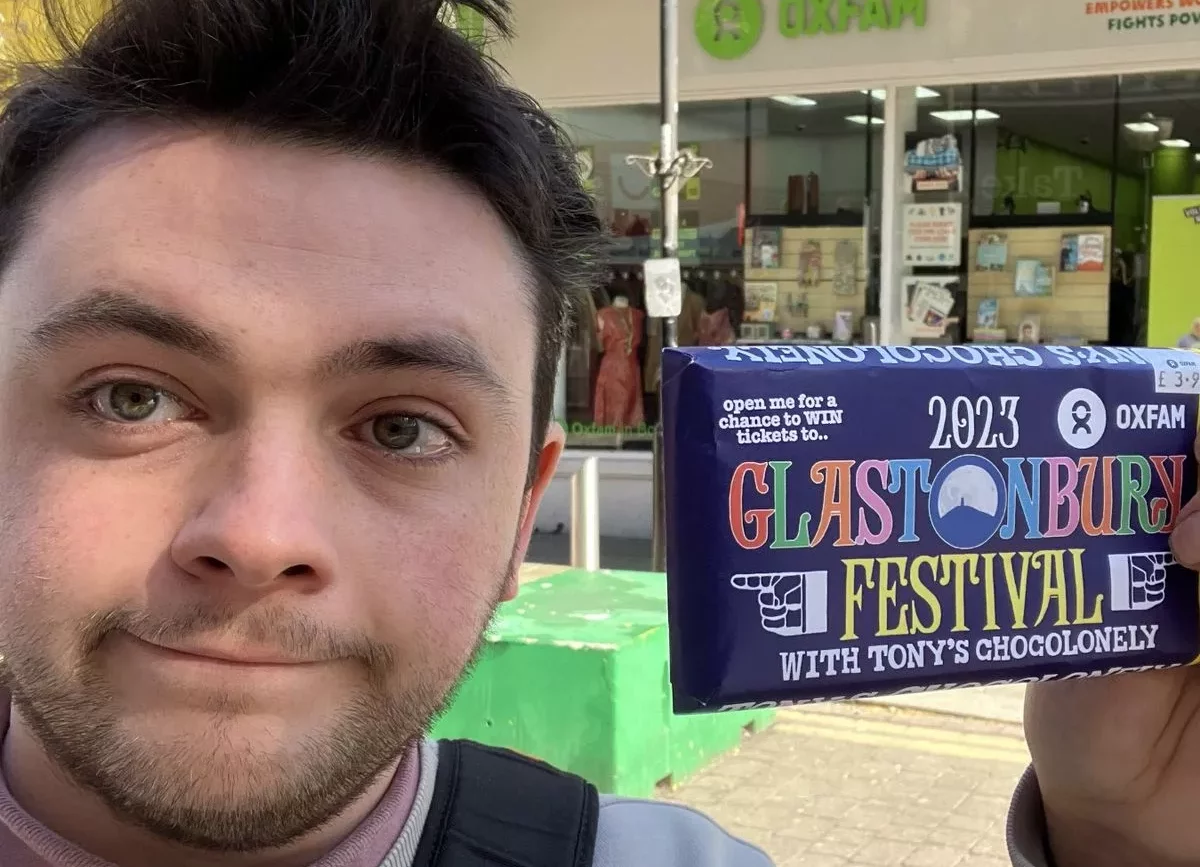 The Grand Finale
So you may wonder whether this story has a happy ending. OK, first let's define "happy": When the dust settled and the last notes of Glastonbury echoed away, Oxfam found their customer base had grown, and Tony's Chocolonely had made a name for themselves in the crowded UK chocolate scene. And yes, that is "happy".
That is the story of a unique PR triumph. It's the story of how a creative idea, a solid understanding of your audience and a pinch of social media magic can come together to create something truly spectacular. And if you can do some good in the process, that's just the golden ticket on top.
A few words about…
Tony's Chocolonely is a Dutch confectionery company dedicated to producing 100% slave-free chocolate. Launched in 2005, it advocates ethical trade practices and equitable pay for cocoa farmers. Known for their colorful packaging and unique chunk sizes, Tony's Chocolonely is as much a social movement as a delicious treat.
Oxfam is an international organization that aims to alleviate global poverty and injustice. Through various programs and campaigns, Oxfam works to address issues such as inequality, hunger, and social injustice, advocating for sustainable solutions and providing support to vulnerable communities around the world.
Glastonbury, an iconic UK music festival, annually draws global crowds with its diverse artist lineup across genres. Known for its rich history, enchanting atmosphere, and charity support, it offers not just incredible music, but also varied entertainment, art, and immersive experiences, marking it as a cultural landmark and music-lovers' essential.
______
References: